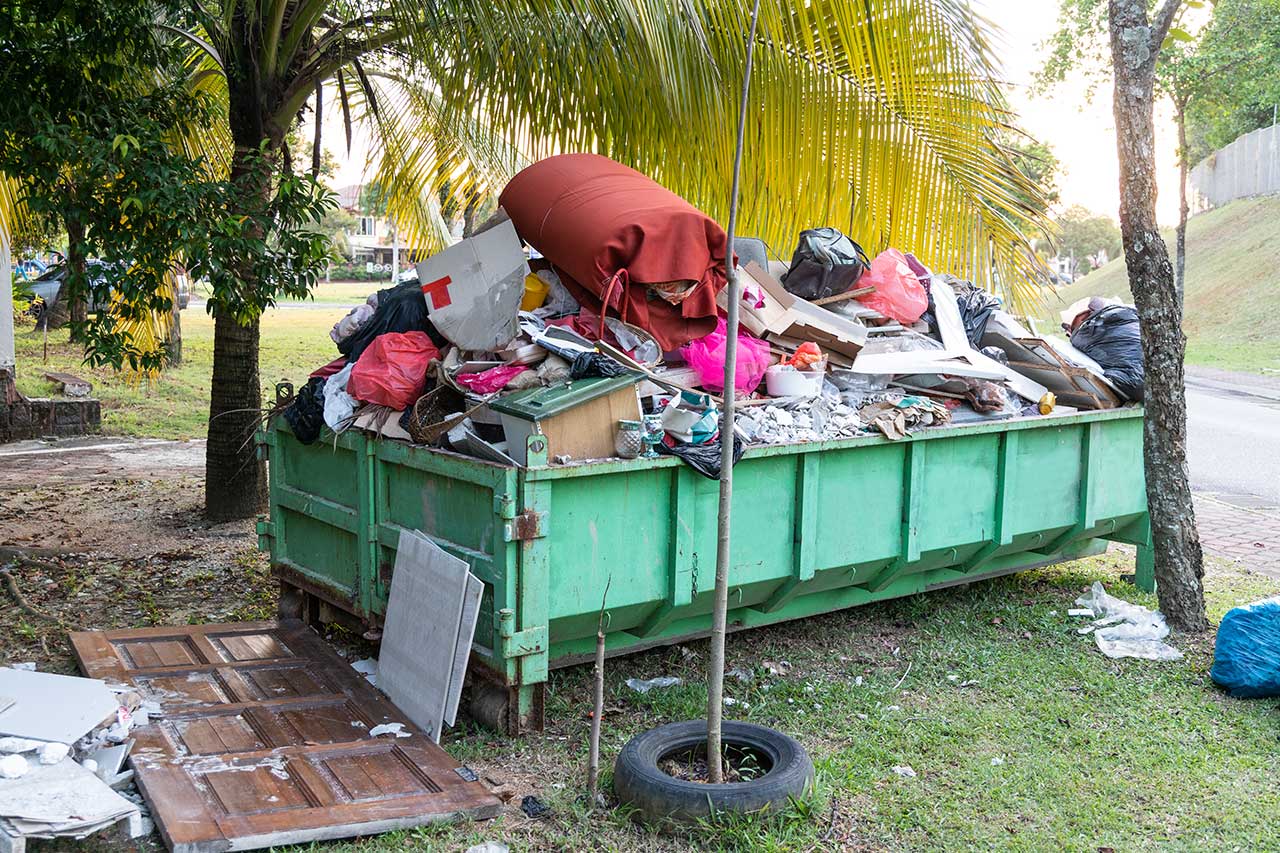 Junk in any shape or size can cause you headaches. Regardless of what your unwanted items might be – such as construction debris – no one likes an eye sore on their property. More than that, junk can also be a hazard to your health and physical well-being.
We are here to help you restore your property from a junkyard, back to a functional and usable space.
True Blue Hauling has been the go-to company for hauling jobs in San Diego County. True to our commitment, we work with honesty and integrity. These are the core values that serve as catalysts in keeping our business alive and well.
True Blue Hauling is a team of professionals, experts in hauling services. We guarantee your 100% satisfaction of our work, so you can be assured that our team is there to serve you.
We value transparency. You can rest assured that our pricing has no hidden agenda. It is one of the most competitive you can find around. You only pay for a price that is commensurate with the rendered service. You can call us anytime at 1-858-336-3504 for FREE ON-SITE ESTIMATE or more inquiries.
Our truck and trailer can accommodate up to 10 cubic yards of junk, trash, or debris – the industry standard amount. And because we are a family-owned local business, not paying for a franchise fee, we charge relatively lower than the national average. Plain and simple.
Along with full-service standard junk hauling, True Blue Hauling can cater to dense material hauling needs. In need of help removing dirt, concrete, sand, bricks, boulders, drywall, stone, tile, and other construction debris? We can do that!
We also take pride that, along with residential clients, we are committed to hauling unwanted debris from commercial properties or businesses.
What Our Clients Are Saying
Rarely do I write reviews, but this is one I will! I had 8 years of nonsense piled in the garage that needed to go away! I called around and everyone was booked for a couple weeks, but TrueBlu was able to come out within 2 days – Mark and his team took EVERYTHING I had piled up and even grabbed a couple larger items I wasn't able to move myself from the yard. Fast, professional, helpful, reasonable pricing and they even swept up the driveway when they were done! Highly highly recommend!!
Katie M.
"NOT JUST DUMPING"….HUGE SHOUT OUT TO True Blue Hauling. I was very overwhelmed by the amount of "stuff" accumulated over 17 years and couldn't take "everything" that I wanted. Thank you To their team for the hard work in taking care of this difficult job for me. I definitely couldn't have done it myself. But more so, thank you for the care you showed to make sure nothing of value or importance was included in the load.
If you are looking for these services, don't hesitate to call TRUE BLUE HAULING, it's NOT JUST DUMPING!
Wenceslao J.
True Blue Hauling Service Area
Our company is committed to covering all of San Diego County. If your hauling jobs are within this area, we've got you covered. Our team will be there on time, in time you need our service.
Items that can be re-purposed or recycled:
Appliances
Water heaters
All types of metal
Wood
Concrete
Asphalt
Dirt
Green waste
E-Waste
Furniture
Clothes
Household goods
Toys
Building materials
Computers
True Blue Hauling Is Eco-Friendly
As a company that is an advocate for environmental protection, we do our job as green as possible. We promote eco-friendly hauling practices. We put up to 100% of your junk into recycling. We accomplish this task using the following steps:
1. Identifying the types of junk items you have
2. Segregate them accordingly
3. Deliver those items to their appropriate destinations, such as recycling facilities, donation centers.
Contact us at 1-858-336-3504 to learn more about our processes.